In addition to this position, my role as an Animator and Designer is to promote the benefits of kids learning coding, advertise our facility and programs, and increase the amount of new enrollments. 5,000 EDDM (Every Door Direct Mail) cards were printed and mailed out to residential houses in Floral Park, Garden City, Great Neck, and other towns in Nassau County. I designed these cards in Adobe Illustrator for our facility to gain more recognition and increase sign-ups.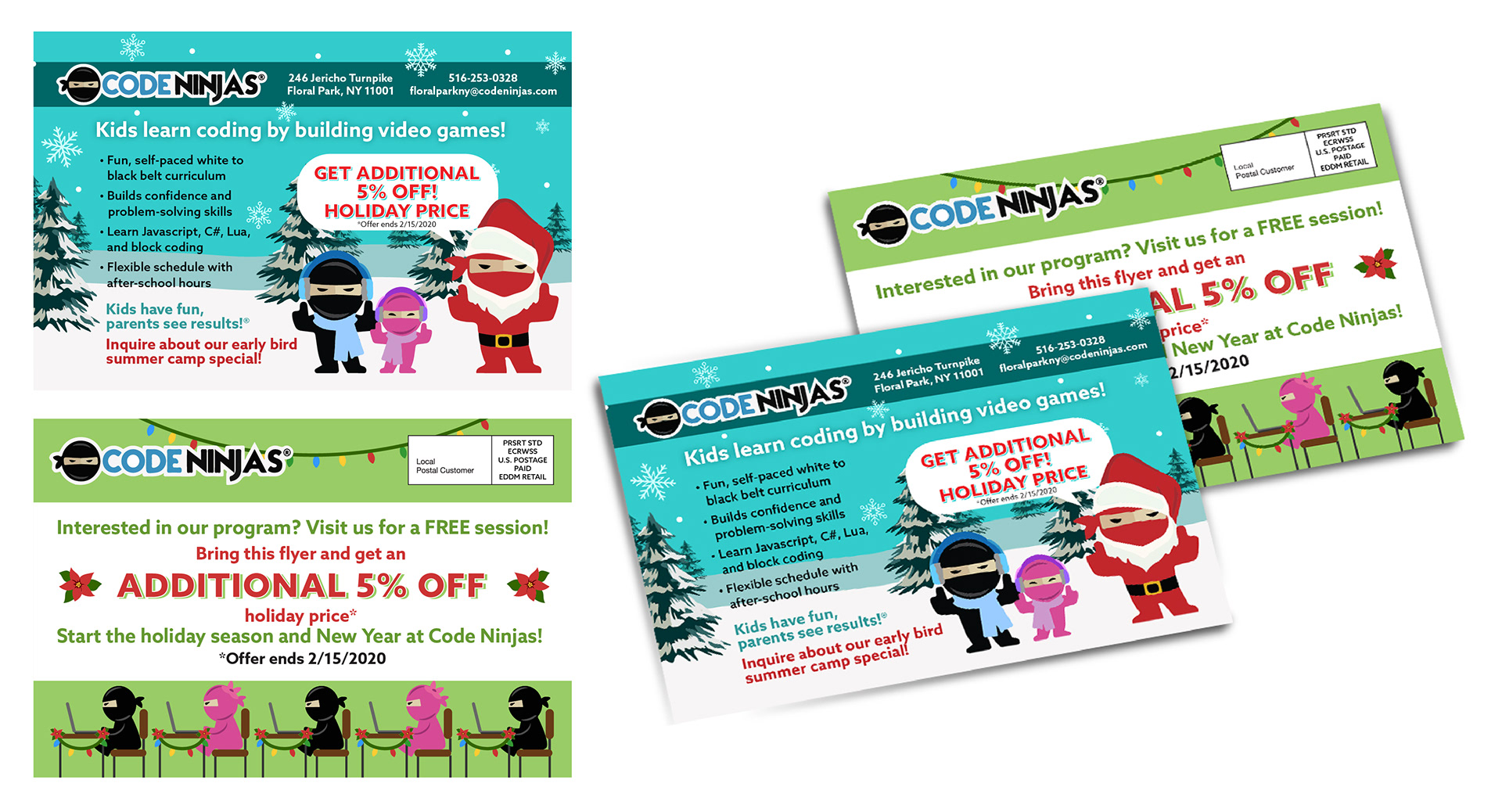 Outside of our facility, there are two window clings that I designed, as well. Since a lot of people passing by think we teach karate, these designs help to clarify that we teach coding.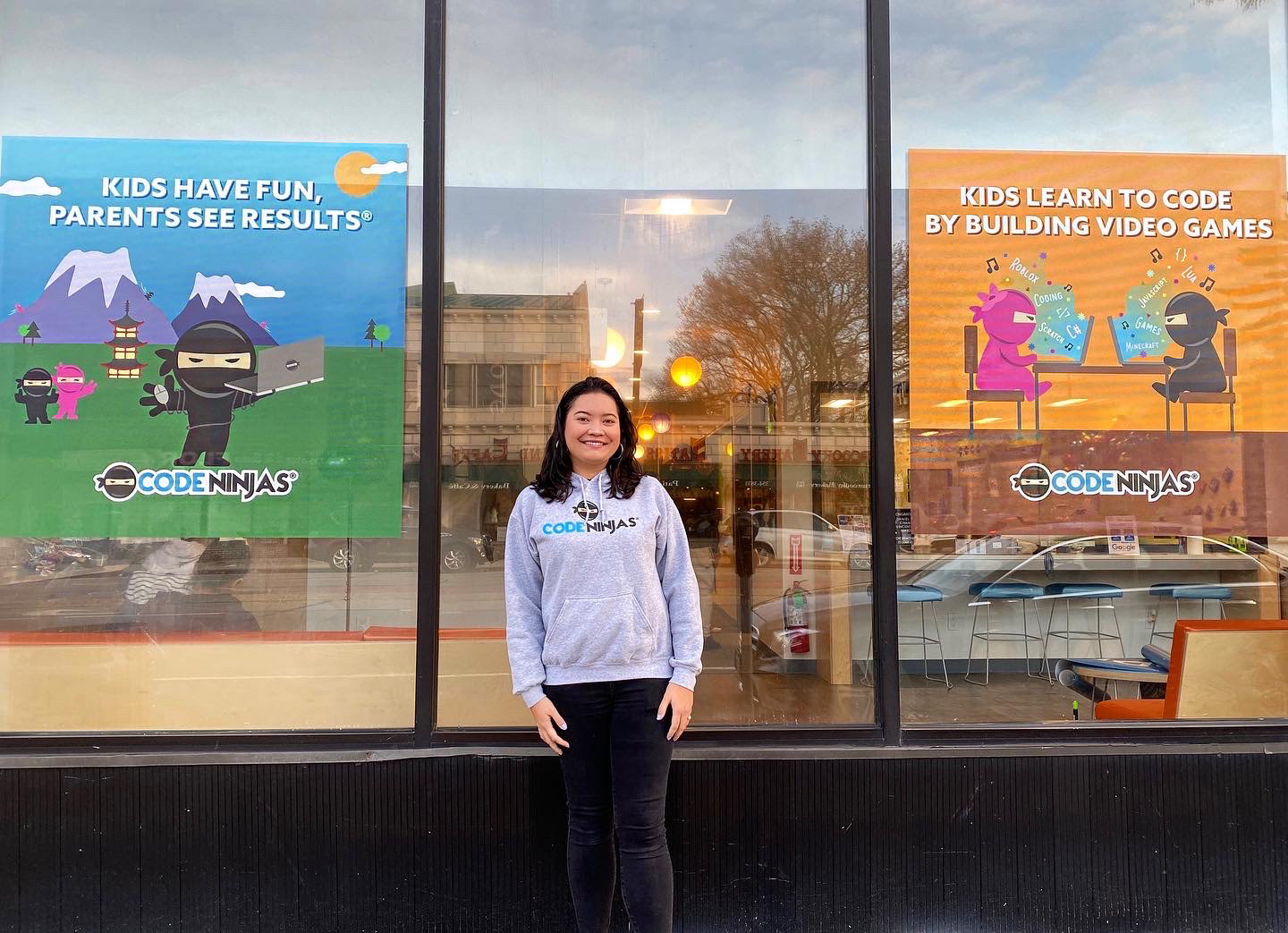 I designed the assets in Adobe Illustrator, then animated the five videos in After Effects. These were posted on their Instagram and Facebook accounts. Some assets were provided from corporate, while other graphics were manipulated or created by me.